Dear Friends,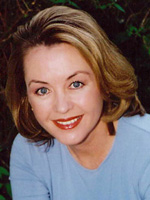 Welcome to The NoŽl Foundation! The opportunity to open doors into the world where ultimate peace and good can be realized fills my heart with joy. It is a privilege to help women and children in need, to contribute to resolving global conflicts, and to support those working tirelessly to alleviate the plight of the disadvantaged.
We are all called in unique ways to serve God and humanity. We each have special talents and resources to share and when combined we can be a formidable force for good in the world. God calls upon people and their life experiences to help us fulfill our distinct purpose and to accomplish our shared mission.
We in business and politics live in a fast paced, competitive world and hearts can become hardened to the plight of others. Being a wife and mother of seven children and grandmother of two (so far) inspires in me a deep concern for the future of youth and families.
My life has been blessed to be mentored personally by the sage advice of selfless mentors beginning as a child with my maternal grandmother, Panzie Ryan, as a teenager by Padre Pio, and as an adult by Mother Teresa and Rosa Parks. Their wise and loving counsel continues to guide me. My love for the Immaculate Heart of Mary and the Sacred Heart of Jesus strengthens my resolve to follow in their footsteps.
I was born and raised in California as the eldest of ten children by mid-western parents who were devoted to St. Francis of Assisiís teachings, "Lord, make me an instrument of Your peace; where there is hatred, let me sow love; where there is discord, let me bring harmony."
Working as a child actor in Hollywood, then living in Israel, working and studying in the Middle East, traveling the globe working in the dynamic tourism industry and later living, working and researching my thesis in China and Cuba, helped prepare me for a world of different cultures fraught with historic challenges and conflicts needing to be addressed. These life experiences were enriched by my faith roots first imparted to me by my devout Catholic mother Patricia Ryan Irwin who was proud of her Irish and Chinese ancestry. Whilst also very grateful to the many nuns who educated me along the way, it was one small "living saint" who by Godís grace shed the big bright light on the path I was meant to take for fulfilling my lifeís mission. Meeting her was the most dramatic turning point in my life and it began the process of true and humble conversion to God and enlightened me to understand why I was born.
Mother Teresa pulled my head to her shoulder with her severely arthritic hands wrapped in her Jobís Tears Rosary. Tightly holding me in her strong embrace, she whispered three words in my ear which made me feel that God was speaking directly to me and I was born to share with others: "Jesus Loves You!"
Peace and Joy be with you,
NoŽl Irwin Hentschel
Biography