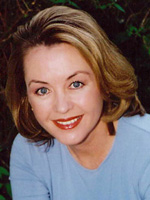 NoŽl Irwin Hentschel is Chairman, CEO and Co-Founder of AmericanTours International (ATI), America's largest privately held, American-owned, inbound/outbound tourism organization serving millions of travelers from 70 countries. ATI was co-founded in 1977 by Hentschel and partner Michael Fitzpatrick. ATI is headquartered in Los Angeles with offices across America and in Beijing.
Hentschel is Deputy Secretary-General for World Tourism Cities Federation in Beijing and was recently named Ambassador for Sino-U.S. Tourism and Culture Exchange by China Overseas-Educated Scholars Development Foundation for her work on vital initiatives including Approved Destination Status for America in China, "The Rules of the Road" for the new China Travel Law and the 10 year visa program. Hentschel served as advisor to seven U.S. Secretaries of Commerce.
Hentschel boldly opens complex tourism markets such as China, Vietnam and Cuba. In response to the Gulf Wars and "911" Hentschel spearheaded economic recovery initiatives in cooperation with the White House, the U.S. Department of Commerce, international governments, media and global business community.
Politically active, Hentschel ran for statewide office in California. She is a prominent voice for public policy and facilitates private-public cooperation through her extensive global relationships. Hentschel is a contributing columnist on politics and world issues for the Huffington Post. She hosted "The America Show" on China Central Television (CCTV.com) and commentates in China Daily and other media outlets. Success Magazine named her one of America's leading entrepreneurs ranked with Oprah Winfrey and Martha Stewart. Time Magazine recognized her service with law enforcement in helping homeless people find housing and jobs.
Hentschel is Founder and President of The Noel Foundation. Inspired by her mentor Mother Teresa, the Foundation has a history of educating and training women in developing countries, and Americaís inner city youth and migrant workers; thereby, lifting them economically for the good of their families. Hentschelís humanitarian work often finds her personally on the front lines in disaster zones including Los Angeles' Skid Row, Hurricane Katrina in Louisiana and Mississippi and Chinaís devastating Sichuan Province Earthquake delivering provisions and hope. She participates in police ride-alongs in gang-infested neighborhoods bringing help and hope to victims of domestic violence, abused children, drug addicts and prostitutes. She serves as a chaplain for the ill and dying in hospitals, hospices and private homes offering spiritual and emotional support.
Hentschel attended Notre Dame Academy prior to living in Israel. She studied Hebrew and Orthodox Judaism at The Yeshiva University in Los Angeles and later Biblical History at the Jerusalem University College, Institute of The Holy Land. She earned her Master Degree in Theological Studies at The Franciscan School of Theology, at the Graduate Theological Union at U.C. Berkeley. Her graduate thesis "Behold Thy Mother"-The Divine Transformation and Salvation of China illustrates her expertise in Mariology, Christology, Eschatology, Comparative Religions and Chinaís History for international relations, global ethics, public policy and conflict resolution. Hentschel attended Pepperdine University Key Executive MBA Program and holds an honorary Doctorate of Humanities from Johnson and Wales University. She is the recipient of the first "Deborah" Award presented by the Anti-Defamation League for her work encouraging respect and appreciation for people of all cultures, religions and philosophies. First African Methodist Episcopal Church in Los Angeles presented Hentschel with the FAME Peace Award for her ongoing efforts to help heal and rebuild the community after the 1992 civil unrest.
Hentschel and her husband Gordon live in California and are parents to seven children and have two grandchildren. They own Stonepine, a retreat in Carmel Valley where they hold international symposiums and diplomatic, corporate and spiritual retreats, and support charitable causes for peace and good.